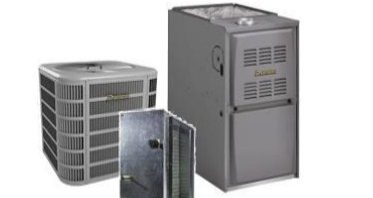 Those of you contemplating a career in the HVAC industry have a promising future. New housing starts from March 2020 to March 2031 soared 37.1%, and they all needed heating and cooling systems. So far this year, housing starts are the highest since June 2006.
An Associate Degree will provide the education and hands-on training needed for an entry-level job. It will open many doors for you whether you desire to work on new residential, industrial, commercial, or remodeling projects. The timing is right for you to gain the training and confidence to work in this fast-growing position. Construction growth is creating jobs for HVAC graduates like never before.
New Residential Housing Starts Are Expanding Fast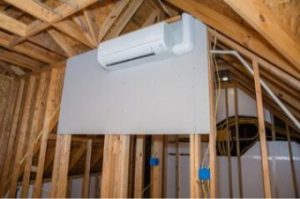 New home starts are expanding in the northeast, Midwest, and south while they are slower in general in the western states. New housing, whether single-family homes, duplexes, or condos, means more HVAC job opportunities for new hires and established professionals.
Millions of Americans are now working from home and their children are being schooled from home either remotely or by homeschooling. These conditions are driving the housing market by creating demand for larger and more expensive houses.
The current housing supply is low and many new homes must be built to accommodate the needs. The number of previously-owned homes is also low, which is helping to press construction companies to step it up.
Commercial Construction Shows Growth in Most States
Commercial construction is a significant sector of the U.S. economy providing these figures:
680,000 + employers as of 12/2020
7 million + employees as of 12/2020
Adds 1.3 trillion USD of structures annually
2020 revenue was 8,828 million USD
Currently experiencing a rebound from COVID
Commercial construction waned in 2020 due to the pandemic; however, thousands of projects that began near the end of the year are still under construction. Thousands of work crews including HVAC professionals are needed to finish all the jobs. Here are some major ones:
Atlantis Olina Center
Los Angeles Convention Center
American Dream Miami Mall
Mariott Marquis Miami World Centre
American Dream Miami Theme Park
Parrish Farms Motels
International Air and Space Museum
Springfield Town Centre
John F. Kennedy Intl. Airport Terminal IV
Westchester Bioscience and Technology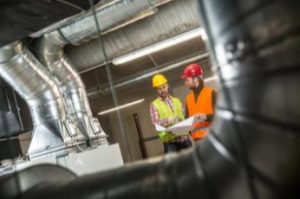 Many retail and shopping center construction projects are still underway that need completion. Even during hard times, commercial construction does not halt, and HVAC installers and technicians are happy about that!
Thousands of Older Homes Need HVAC Replacements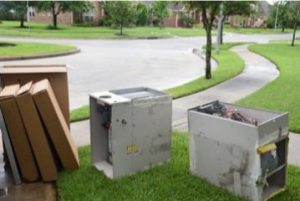 Each year thousands of older homes need HVAC replacements for more efficient heating and cooling and to save energy costs. Other homeowners, either sellers or buyers, must replace their old equipment to sell their houses or live in comfortable ones.
"Those of you contemplating a career in the HVAC industry have a promising future. New housing starts from March 2020 to March 2031 soared 37.1%, and they all needed heating and cooling systems."
They pay by making annual inspections and replacing ACs, furnaces, heat pumps, thermostats, humidifiers, dehumidifiers, and other devices. This market sector never ends as well as the commercial replacement market.
Types of Jobs and Earnings for Your Career
 There are a variety of jobs for new HVAC hires as well as veteran workers, including:
New construction installer
Replacement installer
HVAC equipment sales
Refrigeration mechanic
Inspector and analyst
Self-employment
HVAC equipment manufacturer
According to the U.S. Bureau of Labor Statistics (BLS), 15,100 new jobs will be added to the economy during the next decade with a 4% job growth. The median 2020 salary was $50,590 for HVAC installers and mechanics.
An Associate in Occupational Studies (AOS) Degree Is a Great Way to Launch Your Career
Prepare for your career with an Associate of Occupational Studies (AOS) Degree in our Air Conditioning, Refrigeration, and Electrical Technology Program.

The training and education are excellent, and you will find the experience indispensable. One of our Admissions Representatives is standing by to tell you more about the program and ITI Technical College.
For more information about graduation rates, the median debt of students who completed the program, and other important information, please visit our website at: https://iticollege.edu/disclosures/