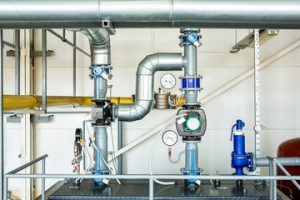 The Industrial Instrumentation (Certificate) Program covers topics such as measurement and control fundamentals, process control systems, calibration practices, safety systems, instrumentation diagrams used in the industry, automation of process plants, and troubleshooting. You will learn how to set up and operate instruments for various measurement applications. Additionally, you will explore techniques to reduce operating costs through proper system design and the selection of appropriate components. Ultimately, this training program provides you with the skills needed to work effectively in today's competitive industrial setting.
If you are looking to expand your career options and develop a deeper understanding of industrial instrumentation, then enrolling at ITI Technical College is the right choice for you. Our Industrial Instrumentation (Certificate) program will provide the knowledge and skills you need to excel in this fast-growing field. Our experienced instructors will provide hands-on training and industry-relevant projects to ensure you'll be prepared for a successful career in industrial instrumentation. Get started today and discover all the possibilities ITI Technical College has to offer. Enroll now and take your career to the next level!
Industrial Instrumentation Job Description
Industrial instrumentation jobs involve the use of various instruments to measure, monitor, and control processes occurring in a variety of environments. These professionals are responsible for ensuring that their equipment is properly calibrated, maintained, and operated correctly. They also work with other personnel to develop plans for creating effective monitoring systems, analyzing data from existing industrial processes, and helping to improve overall efficiency. Additionally, industrial instrumentation technicians may specialize in specific types of instrumentation or particular industries such as oil and gas or chemical production. This job requires strong technical skills as well as an understanding of complex industrial operations and processes. It is important for those seeking an industrial instrumentation job to have excellent problem-solving skills and be able to understand detailed instructions regarding the operation of complex machinery and equipment. They must be able to think quickly to troubleshoot any issues that may arise during operations. Additionally, industrial instrumentation technicians often have to make adjustments to existing systems or create new ones, so creative problem-solving skills are essential for success in this field. These jobs require a high degree of safety awareness as well, due to the potentially dangerous nature of some instruments and processes that they work with. Technicians must adhere strictly to all safety and health regulations and guidelines, ensuring that their work is completed safely and correctly at all times. In addition, they must also be aware of potential hazards posed by any hazardous materials that they may come into contact with while on the job.
Industrial Instrumentation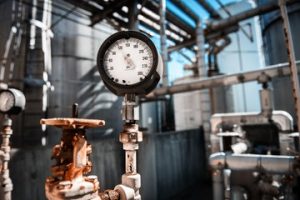 Industrial instrumentation is the use of sensors, switches, and valves to measure and control industrial processes. This includes everything from measuring temperatures to controlling fluid levels in a tank. Depending on the process being monitored or controlled, different types of instruments may be used. For example, a temperature sensor might measure surface temperatures with thermocouples while a pressure gauge could measure pressures using diaphragms.
Valves are often used to regulate flow rates in pipes while switches can turn systems on and off at designated times or points. By collecting data from the various instruments installed within an industrial system, engineers can gain insight into performance, diagnose problems quickly and safely, and maintain process efficiency for optimal results. With advanced automation capabilities available today, industrial instrumentation can save time, money, and energy while ensuring safety standards. It is essential in a wide range of industries, from food production to chemical processing and more.
By utilizing the latest advances in technology, companies can remain competitive in their respective markets while optimizing process performance. The proper application of industrial instrumentation can bring about improved efficiency and cost-savings, making it an important factor for any successful business operation.
The Industrial Instrumentation (Certificate) Program at Our school provides the student with a comprehensive education and advanced training in instrumentation technology. The program is designed to give the student an overview of all aspects of industrial instrumentation, from design and installation to maintenance and troubleshooting.
Industrial Instrumentation Technical School
At ITI Technical College, we are committed to providing our students with the skills and knowledge they need to become successful instrumentation professionals. With our comprehensive curriculum, highly qualified instructors, and modern facilities, you can rest assured that you will receive the highest quality of training available.
We invite you to take advantage of our world-class education and join us in advancing your career in industrial instrumentation. Take the first step today—enroll in one of our courses and start learning how to use advanced technology to measure, monitor, and control processes! With the knowledge you gain from this program, you'll have the tools necessary for a successful future in industrial instrumentation. Call us today at (225) 752-4233 for more information about our Industrial Instrumentation (Certificate) Program.
For more information about graduation rates, the median debt of students who completed the program, and other important information, please visit our website: https://www.iticollege.edu/disclosures
Industrial Instrumentation
Certificate Program II10T
Major Occupations for which graduates will be qualified:
Classification of Instructional Programs - Occupational Title
default
Classification of Instructional Programs - Occupational Title
15.0404 – Instrumentation Technology/Technician
default
APPLY
NOW
PROGRAM
DISCLOSURES