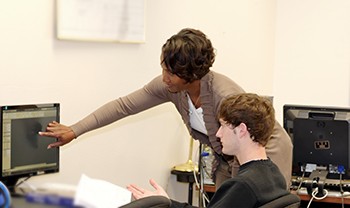 An intensive program in Office Administration begins by creating a solid foundation of skills through an introduction and overview of the business office setting. The student will become familiar with general business practices, office etiquette, computers, the most current Microsoft Office software, business computer applications, and equipment. Business and Technical Writing courses will help the student become an effective communicator, both written and oral. The student will be exposed to the application of management principles and practices as they relate to the office professional.
Included are two elective course choices that allow the student to tailor their studies in a more direct path of their interest. Some of the electives include Accounting, Human Resources, Business Law and Ethics, Web Design, Graphic Design, and Business Finance courses. Students may choose to apply for an externship to use their skills in a professional work environment instead of the elective courses.
Graduates of the certificate program will be prepared for employment in a variety of careers in the private and public sectors including banking, sales, insurance, legal and medical offices, as well as in government offices.
Certificate Program OA10T
Major Occupations for which graduates will be qualified:
Classification of Instructional Programs - Occupational Title
default
Classification of Instructional Programs - Occupational Title
52.0408 – General Office Occupations and Clerical Services
default
APPLY
NOW
PROGRAM
DISCLOSURES