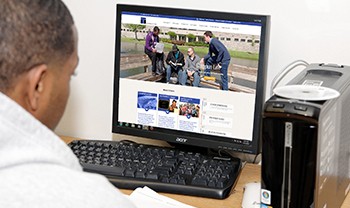 The admission process at ITI Technical College is very simple. An applicant should request an appointment for a personal interview with an Admissions Representative of the College.
During the interview, each applicant is given information about the career opportunities in their program of interest. Additionally, a tour of the facilities and an opportunity to meet instructional staff allow applicants to get a true idea of campus life at ITI.
Admissions Representatives will evaluate each applicant to ensure sufficient interest, educational background, employment possibilities, and learning skills to pursue the field of his or her choice.
At the end of the interview, applicants who meet the admission criteria may submit an application for enrollment and may make arrangements to meet with the Financial Aid Department if necessary.
Please take a moment to fill out the Request for Information form. As soon as the completed form is received by ITI, a member of our Admissions staff will review the request and will be in touch with you shortly to answer any additional questions you may have.