The Construction Management AOS program at ITI Technical College offers skill training for employment in entry-level positions in the construction management industry. Studies include courses in success skills and practical mathematics (general math and algebra construction mathematics) and they will use industry applications, building on geometry and trigonometry.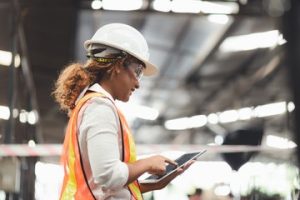 Students start construction management core courses with an intro to construction management, materials and methods, mechanical electrical systems, and civil construction materials then, students will begin a construction project controls sequence that includes courses in plan reading & quantity takeoff in distinct disciplines such as agricultural drawings, civil drawings & piping & instrumentation drawings, building construction cost estimating, and project planning & scheduling.
Students will learn to use an array of management techniques in a course dedicated to construction contracts and ethics, safety, and project control. Technical writing covers the need for effective technical communication in the workplace. Students will take a 3BIM course using industry standards visualization software. In addition, they can select elective choices from a variety of technical, management, or business courses.
Technical methods include demonstrations, solving problems using drawings, and lectures in a laboratory environment. Students are individualized and progress is monitored with assignments, quizzes, and laboratory evaluations.
AT ITI Technical College, our objective is to prepare students for entry-level positions in the construction management industry in project engineering, materials and labor estimating, materials procurement, construction and project management, project supervision, construction oversight, and scheduling. Call us today for more information about our Construction Management (AOS) program.
Construction Management Technical School
There are many benefits to attending our construction management technical school. You will learn the skills necessary to manage construction projects, as well as how to effectively communicate with contractors and other professionals. In addition, you will gain an understanding of the construction process, which can be invaluable when working on large-scale projects.
Our employees know that they are making an impact on the quality of life in this community and our state. We believe that a technical career often provides a better salary, working conditions, and self-image, which consequently results in a better life. With this belief, we exist to help men and women attain that better life. Our employees know that they are making an impact on the quality of life in this community and our state. Construction management is one such technical career that can provide all of these things.
We offer students the opportunity to learn the necessary skills to manage construction projects from start to finish.
Construction Management Job Description
Construction managers are responsible for overseeing and coordinating construction projects. They plan, budget, and schedule resources and workers, ensuring that projects are completed on time and within budget. They also work with architects and engineers to ensure that projects meet safety, quality, and design requirements.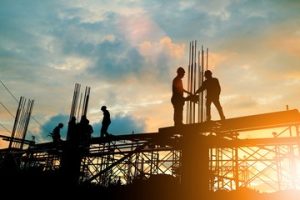 The construction management job requires one to be able to communicate effectively, as they often work with a variety of people, including project owners, contractors, and government officials. They must also be able to solve problems quickly and efficiently.
There are many different types of construction management jobs available. Some of the most common include project managers, construction engineers, and construction supervisors. Other less common but still important positions include estimators, schedulers, and quality control managers.
There are many software applications available to help construction managers plan and track construction projects. These applications can be used to create project schedules, track project costs, and monitor progress. Construction managers can use these tools to communicate with other members of the construction team, such as architects and engineers.
Don't take the next step without consulting with one of our Admissions Specialists. They will give you a breakdown of this course, our school, job opportunities, and much more. Call (225) 752-4233 and schedule a tour today!
For more information about graduation rates, the median debt of students who completed the program, and other important information, please visit our website: https://www.iticollege.edu/disclosures
Construction Management –
Associate in Occupational Studies Degree Program CM90T
Major Occupations for which graduates will be qualified:
Classification of Instructional Programs - Occupational Title
Standard Occupational Classification /O*NET Code
Classification of Instructional Programs - Occupational Title
CIP Code
52.2001 Construction Management
Standard Occupational Classification /O*NET Code
APPLY
NOW
PROGRAM
DISCLOSURES