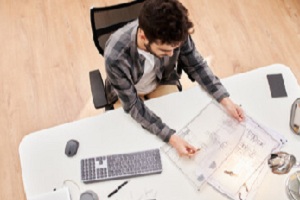 The Drafting & Design Technology (AOS) program at ITI Technical College offers students skill training for employment as 1st to 4th-year level draftsperson with specialized training in two or more disciplines. Studies include courses on success skills and practical mathematics including general math, algebra, geometry, and trigonometry along with (4) courses in basic AutoCAD. 
Students progress through a study of pictorial drawing techniques, graphic engineering data, and assembly drawing. A thorough study of modern computer-aided drafting (CAD) equips students with highly demanded-job skills. Technical writing covers the need for and importance of technical communication in the workplace. Students will select a specialty combination from the career options:
Pipe Drafting and Instrumental Electrical Drafting
Pipe Drafting and Civil Structural Drafting
Instrumental Electrical and Architectural Drafting
Civil Structural and Architectural Drafting
Technical methods include solving engineering drawing problems, demonstrations, and lectures in a laboratory environment. Studies are individualized and progress is monitored with assignments, quizzes, and laboratory evaluations.
No matter what your career goals are, ITI Technical College can help you achieve them. Our dedicated faculty and staff are committed to providing our students with the education they need to thrive. Contact us today to learn more about our programs and how we can help you reach your full potential!
Drafting & Design Technology Technical School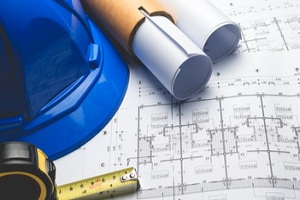 ITI Technical College is a great place to learn about drafting and design technology. Our Technical School offers a wide range of courses that cover everything from the basics of drafting to more advanced topics like CAD software and 3D printing.
We have well-equipped laboratories where students can work on projects and get hands-on experience with the latest tools and technology. Our staff is highly experienced and qualified, so you can be sure you're getting the best possible education.
If you're interested in a career in drafting or design technology, then ITI Technical College is the perfect place to start your journey. With our excellent courses, experienced staff, and state-of-the-art facilities, we can help you achieve your goals and reach your full potential. Contact us today to find out more about our Drafting & Design Technology (AOS) program.
Drafting & Design Technology
Associate in Occupational Studies Degree Program DD70T
Major Occupations for which graduates will be qualified:
Classification of Instructional Programs - Occupational Title
.
Classification of Instructional Programs - Occupational Title
15.1301 – Drafting and Design Technology/Technician, General
.
APPLY
NOW
PROGRAM
DISCLOSURES